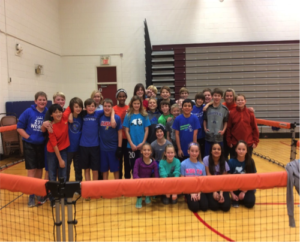 Another day off?? Do your kiddos need to burn some energy?  If so, please join us for a GaGaBall Tournament on Tuesday, February 19!
WHO: Briarwood Bulldogs
WHERE: Briarwood Gym. Please enter through the gym doors.
WHEN: Tuesday, February 19
COST: Suggested donation of $10/child.  All money raised will be used to support the Briarwood Foundation.
The Plan:
9:00 – 10:00  K and 1st Grade – Variety of activities in the gym
9:00 – 10:00  2nd & 3rdGrades
10:00 – 11:00  4th & 5thGrades
11:00 – 11:45  6th Grade
No need to sign up ~ just show up!
Due to the number of children participating, we would appreciate it if you could drop-off and pickup promptly and adhere to the times designated for your child's grade.